It's that that time of year for our green fingered residents to get their gorgeous gardens, fabulous pots, and creative outside spaces ready to showcase.  This year we have changed things a bit and every entry will be entered into our Gardener of the Year Award, and to encourage some budding young gardeners, we have added a category especially for them.
For each category there will be three winners. Winners will receive vouchers to the value of:

The categories for the 2021 garden competition are below.
You can enter in as many as you want.
Use of small space:  For beautiful tiny gardens and creative small outside spaces.
Environmental or upcycled gardens: If your garden attracts wildlife or includes recycled materials this is the category for you.
Community corner.  For individuals or teams who have created and maintained an area of communal grounds.
Young gardener – For those 16 years and under, please get permission from a parent/guardian
All round garden: If your garden does not fit any of the other categories, this is the one for you.
The closing date for all entries will be Friday 30th July, winners will be notified by the end of August.
Enter yours or a neighbour's garden into the competition. Lots of prizes and entry categories.
To be judged by celebrity gardener Paul Davis aka The Garden Warrior. Closing date 30th July 2021.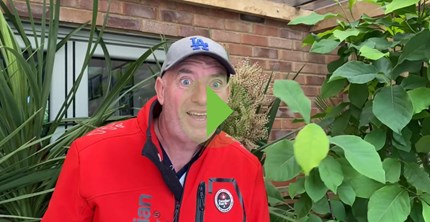 Please use this form to enter your garden, selecting the categories you wish to enter and please provide up to 5 photos of your garden.