Welcome to Blackbourne View
Blackbourne View is situated in the village of Ixworth, West Suffolk. The village boasts many historical features including the remains of a Grade I listed priory dating back to 1170. Ixworth has a number of local amenities including doctor's surgeries, a post office, shops, public houses and has retained a fire and police station.
Working in partnership with Havebury Housing, Blackbourne View consists of 33 self-contained one and two bedroom apartments across two floors. All are large enough for two people. Each apartment benefits from having its own front door, bedroom, lounge, fully fitted kitchen and a level-based wet room including WC. Each apartment is fully accessible for wheelchair users.
If you would like to find out more about Blackbourne View, please contact us here.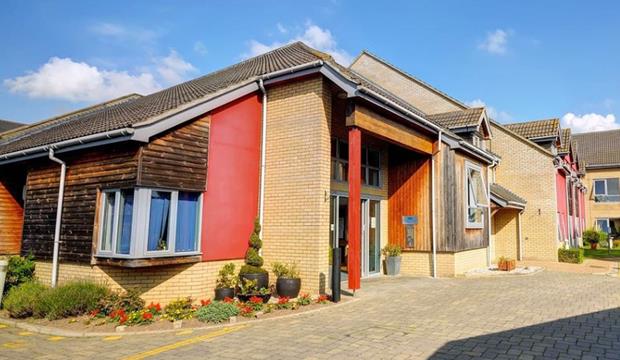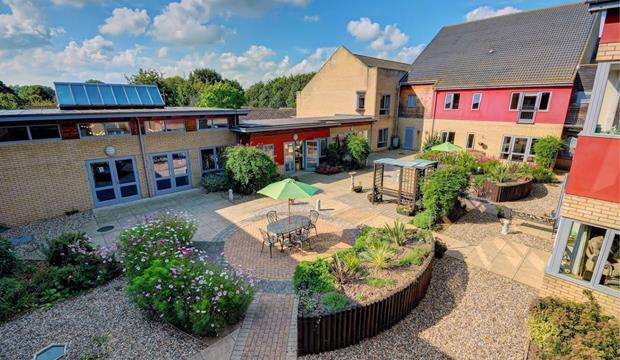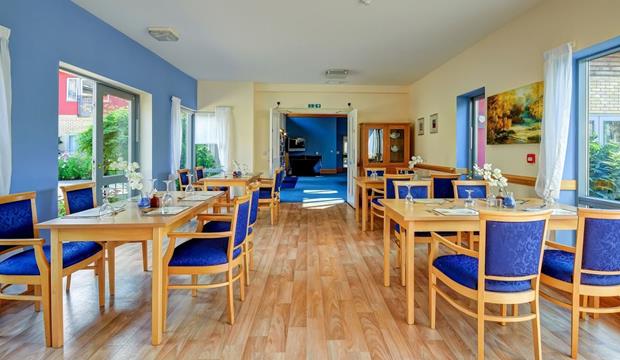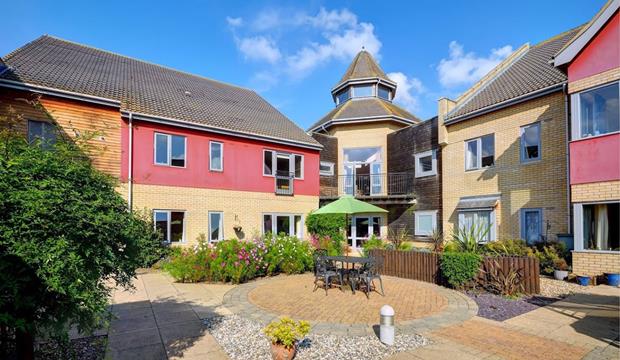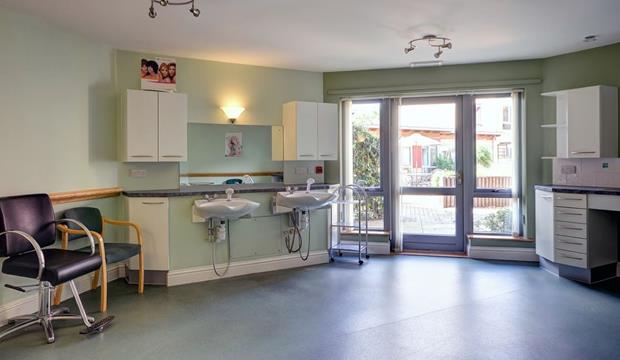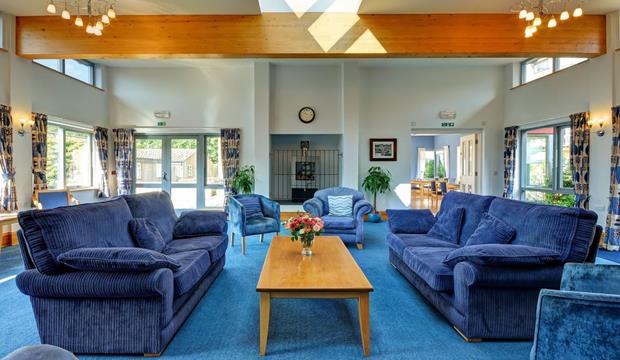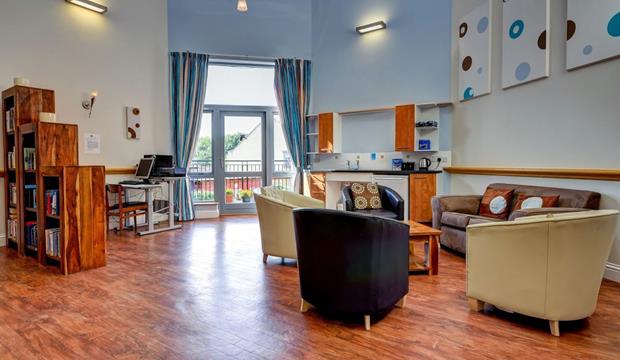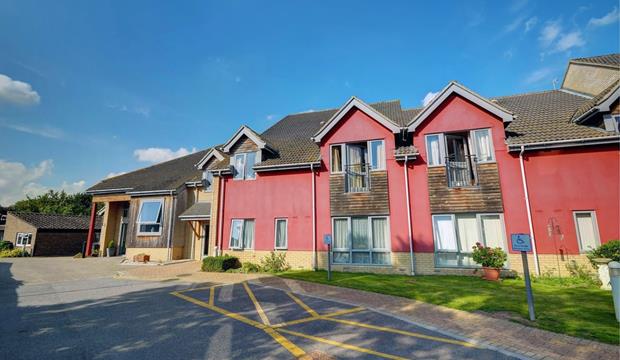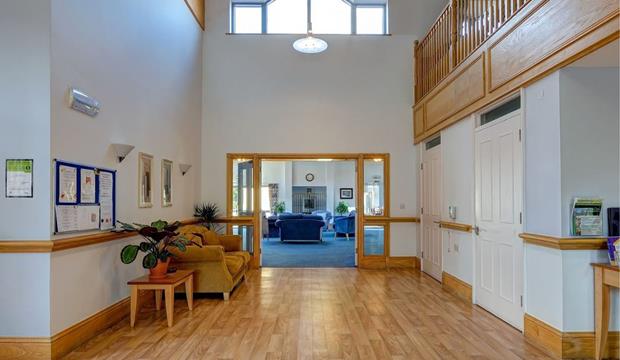 A large tenant's lounge and kitchen
Three smaller lounges for more informal use by tenants
A cafe area
Three assisted bathrooms with Jacuzzi-style baths
A laundry room containing washing machines and tumble dryers
Communal gardens
A 24-hour door entry system to give additional home security
Two lifts to give easy access to first floor accommodation
Emergency alarm pull cords are located in every room as well as in communal areas
Treatment/hobbies room
Central courtyard gardens including patio area
A scooter store facility
"I moved into Blackbourne View extra care housing in January 2018 and although it took some adjusting to, living here has made a positive change to my life."
Following a stroke whilst driving, I have been left with weakness down my left side. I am wheelchair bound but still strive to walk again one day. I spent many months in hospital and rehab before being discharged to my mother's house.
Up until this point, I had always been very independent, living in Manchester doing all the things a man in his mid 60's would be doing.
Suffering from a stroke changed my life by taking away my independence and ability to look after myself. 
Whilst living with my mother, I had home carers coming to help me but the majority of the time it was left to my elderly mother to support and look after me. I was unable to access the bathroom or get outside of the house. Once my physio stopped, I began losing strength and muscle tone and believed this to be the end of my journey. 
Since moving into Blackbourne View extra care housing I now have staff that I can call upon to help and encourage me to be as independent as possible. I have a purpose built flat which is wheelchair accessible as are all the communal areas, and a personalised care package that supports me with all my daily living needs. The whole environment is very safe and relaxing, with friendly staff on hand.
Extra care housing has enabled me in so many ways but the most important is having my own home and the freedom to come and go as I please. To live my life as I choose, knowing someone is here should I need help. The friendships I have built with others living here has been important to my experience, as well as being able to go into the local village to mix with the local community whilst knowing I have access to support from health professionals and other services.
I know my life will never be the same as it was but living in extra care housing is making it as good as it can be.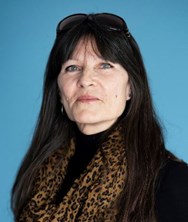 "Caring is not just a job, it is a rewarding career, you really can make a difference."
My working life began in the licensed trade for Greene King, I did this for several years becoming licensee of my own public house in 1997 which I did for 3 years, leaving to give more time to my 2 growing children.
In 2000, I started working in a home care which fitted in perfectly with my family commitments, before moving into a nursing care environment in 2001.
I began working at Orwell Housing in December 2006 as Support Worker when Blackbourne View was first opened, I then progressed to Team Leader in 2008.
I was promoted to Service Manager on secondment in November 2014 and was offered the job permanently in April 2015, becoming the Registered Manager in October 2015.
Since then, I have had the opportunity to take Care Qualifications: Levels 2 - 3 in Health and Social Care Leadership and a Management Level 5 Diploma.
I just love animals! So, a lot of my spare time is spent enjoying my flock of Chinese geese and some ducks and a Hungarian Vizsla which I enjoy walking,
I also have a Sulcata tortoise and an African grey parrot! I have previously owned horses and a pony and still enjoy horse riding. I also own a motor bike which I ride just for pleasure.
Arts and crafts are my passion and I do a lot of watercolour painting. I have a large garden which is perfect for my 2 granddaughters to run around in and two wonderful children who I love spending time with.
Virtual Tour 

Click on the button below to take a virtual tour around Blackbourne View