Welcome to Margaret Ogilvie Almshouses
Margaret Ogilvie Almshouses were erected in 1926, originally for workmen by Glencairn Stuart Ogilvie as part of his fantasy holiday village. Glencairn, most commonly known as Stuart would create a unique holiday village for families to enjoy. The ever growing village would include housing, clubs and a chapel to bring life back into its heart. Stuart also went onto purchase an old picturesque windmill, which he would turn into a water tower and disguise it as 'A House in the Clouds.'
Located close to Thorpeness Mere, the Regatta races are still held annually on the river as originally started by Stuart.
To apply to live at Margaret Ogilvie Almshouses, applicants must be over 55 years of age of good character and resided in the County of Suffolk for not less than three years. An internal applicant register is held by our dedicated member of staff who would be pleased to send you an application form for us to hold until a vacancy arises.
Margaret Ogilvie was proudly nominated by the residents of the Almshouses and was overjoyed to receive a gold award for the best rural retirement housing scheme in the Elderly Accommodation Council Housing for older people awards 2012.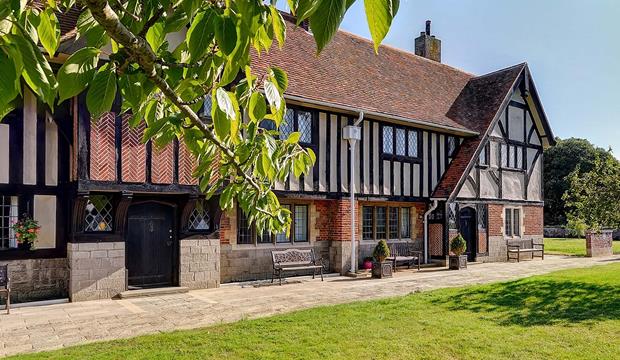 12 self-contained cottages
Bathroom or wetroom
Central heating
A communal Tower Room
An on-call dedicated member of staff to provide support
Communal gardens to the front and rear