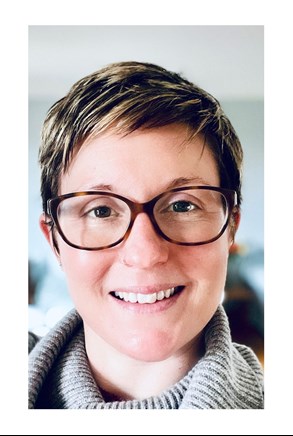 Orwell Housing is delighted to announce Cairistine Foster-Cannan as their new Director of Customers and Communities.
With over 17 years' experience in the housing field, mostly for local authorities, Cairistine is an experienced senior leader and brings a wealth of knowledge across the spectrum of housing and homelessness services.
Cairistine joins Orwell at an exciting time, taking up a newly created role in the recently reshaped and strengthened Executive Team led by Chief Executive, Wendy Evans-Hendrick. Wendy and the Board launched a Transformation Plan in 2019, and the Director of Customers and Communities post will drive through much of the anticipated transformation, especially in the areas of customer service,  resident engagement and having a positive social impact in our diverse communities.
Cairistine will be responsible for customer services, as well as housing management, sheltered housing, property  and estates services. With a focus on community and resident engagement, putting the customer at the heart of the business, Cairistine will play a key role in helping Orwell to achieve its vision of making a positive difference to the quality of life and future opportunities of our customers, our employees and our communities.